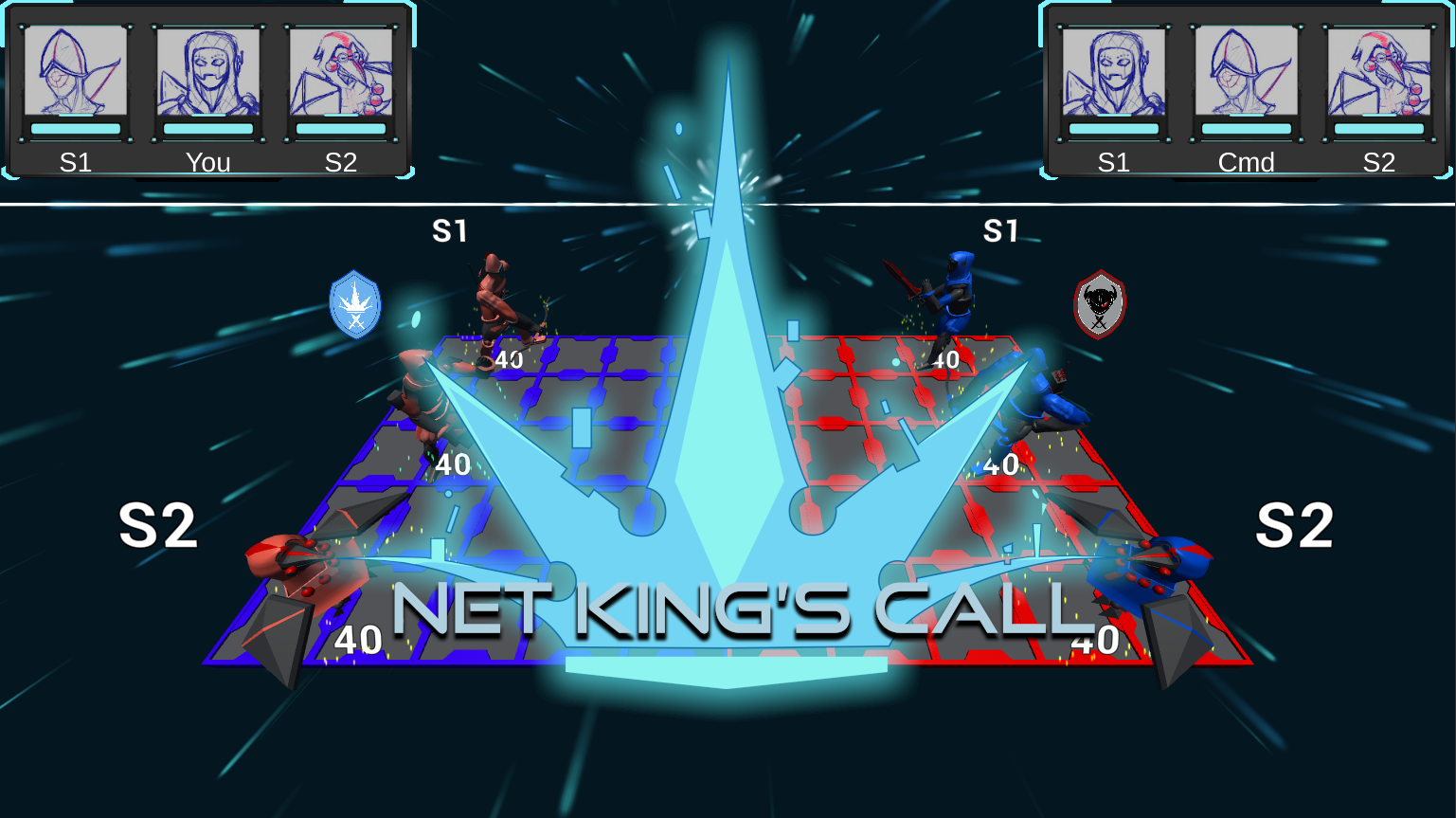 Net King's Call
6/14/2019 Net King's Call: Public Demo V0.1.2 out now!
---
Greystone Games has begun uploading our demos for Net King's Call to itch.io. Net King's Call is a Turn-Based Strategy/Real-Time Action game set in a digital world. Players will command their army from all levels, whether it be moving squads and capturing buildings around the battlefield, or skirmishing as your commander and giving orders to your squad in real-time action combat.
You can create custom squads of various different unit types and send them out to battle. When they attack or get attacked by an enemy, the game will switch from traditional turn-based strategy gameplay to grid based action combat. Depending on your unit's classes, they will have different abilities. Finding units which synergize with each other, and making good use of their tactics is the key to victory!
After testing with a small group, we've added a new shader and tutorials to our game to give players more direction! We'd like to thank everyone who has given us feedback so far, and we hope to build a better game from here on!
If you'd like to contact us, you can send an email to anthony@greystonegames.com
OR
Follow us on Twitter: https://twitter.com/Greystone_Games
Follow us on Facebook: https://www.facebook.com/GreystoneGames
Files
NKCPublicDemoV0.1.2.zip
74 MB
Jun 14, 2019